ABOUT THE INVITATIONAL
THE BEST OF THE BEST IN BBQ
The world's best BBQ teams did battle on the deck of the Intrepid Sea, Air & Space Museum during the second annual Kingsford Invitational. This time around, we invited a special U.S. military BBQ team to compete against 7 Grand Champion crews from this year's qualifying competitions. Tune into Destination America starting July 12 to watch Kingsford crown the best of the best in barbecue.
ONE BITE CHALLENGE PRESENTED BY WALMART
60 MINUTES. 5 INGREDIENTS. 1 BITE.
One of the unique components of the Kingsford Invitational is the One Bite Challenge presented by Walmart. Our contestants were given Walmart USDA Choice Premium Steaks and an hour to prepare a single bite size serving of an original steak recipe using 5 ingredients or less.
3 Eyz BBQ
BLISS IN A BITE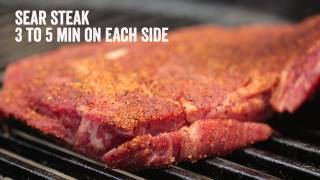 GET THE RECIPE
SWEET SWINE O' MINE
FLAVOR EXPLOSIONS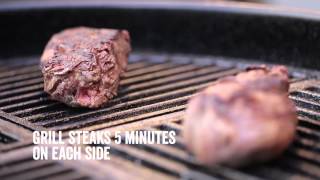 GET THE RECIPE
Cool Smoke
GRILLED NEW YORK STRIP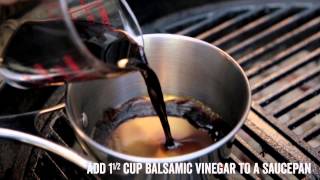 GET THE RECIPE
PORK N' MINDY
RIBEYE PINWHEELS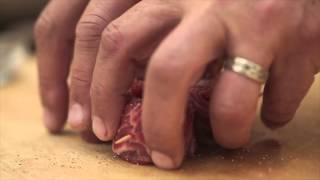 GET THE RECIPE
PELLET ENVY
KING COWBOY STEAK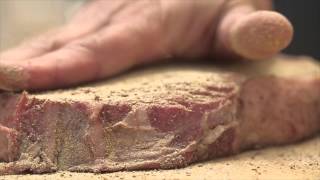 GET THE RECIPE
IOWA'S SMOKEY D'S BBQ
PROSCIUTTO STEAK BITE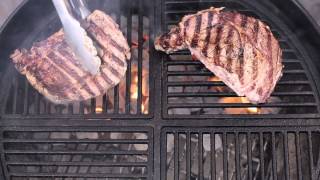 GET THE RECIPE
Queology
MUSHROOM RIBEYE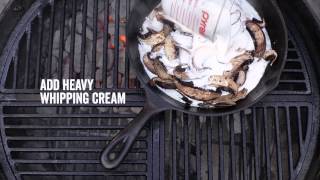 GET THE RECIPE
ACROSS THE TRACK
TEQUILA JALAPEÑO STEAK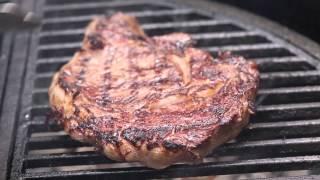 GET THE RECIPE
MEET THE CONTESTANTS
A WORLD-CLASS FIELD OF BBQ CREWS
Seven barbecue teams earned their way to the Kingsford Invitational by winning a Grand Champion title in select competitions across the country. Our eighth team consists of members of a U.S. military team, hand selected to compete toe-to-toe with the best barbecue crews in the country.
ACROSS THE TRACK COOK-OFF TEAM
Grand Champion, Houston Livestock Show & Rodeo World's Championship BBQ Contest
See More

►
SWEET SWINE O' MINE
Grand Champion, Memphis in May World Championship Barbecue Cooking Contest
See More

►
PORK N' MINDY
Grand Champion, 2013 Great Lenexa BBQ Battle
See More

►
PELLET ENVY
Grand Champion, Destination America's BBQ Pitmasters Season 4
See More

►
3 Eyz BBQ
2012 Team of the Year, Kansas City Barbecue Society
See More

►
IOWA'S SMOKEY D'S BBQ
Grand Champion, American Royal World Series of Barbecue Open Contest
See More

►
Cool Smoke
Grand Champion, Jack Daniel's World Championship Invitational Barbecue
See More

►
Queology
Military BBQ Team representing Folds of Honor Foundation
See More

►
MEET OUR JUDGES
WHO'S WHO OF QUE
Our judges are some of the most recognized and respected names in the world of barbecue and grilling. Meet the all-star lineup of BBQ pros that crown the Kingsford Invitational Champion.
Ed Mitchell
Master of Pit-Cooked Whole-Hog BBQ. He shares that spirit and a 150-year-old family recipe in every ounce of "Q" he serves.
Chris Lilly
Corporate Pitmaster for Kingsford® Charcoal, Chris also serves as Vice President of Big Bob Gibson Bar-B-Q and is the head of their competition team.
Brad Orrison
Named 2011 BBQ Person of the Year by grillingwithrich.com, Brad heads The Shed Barbeque & Blues Joint in Ocean Springs, Mississippi.
Melissa Cookston
This world-class BBQ competitor lead Yazoo's Delta Q to the title at the inaugural Kingsford Invitational in 2012, against some of the best teams in the country.
Douglas Rodriguez
Globally acclaimed Godfather of Nuevo Latino Cuisine, has been taking the nation by storm, opening award winning restaurants across the United States.
Amy Mills
This James Beard Award-nominated author of Peace, Love and Barbecue also happens to be the daughter of barbecue legend Mike Mills.